Utah Home, Business and Environment Inspection Company
Many homeowners have experienced sub-par home inspections that left them wanting more as well as  questioning the value they received from the inspector. This is true for not only home inspections but also environmental testing for asbestos, lead paint, mold, methamphetamine, and radon.  It can be difficult to distinguish between the many companies that offer these services.  This is why Aerolite Consulting offers a new breed of inspector: professionals certified to perform home inspections as well as testing for asbestos, lead paint, mold, methamphetamine, and radon.   With years of experience in these and many others fields, you'll know you're safe hands. 
Aerolite Consulting offers a hands-on approach to home inspections, not just a fancy report.  We identify problems and then offer solutions to remedy these.  Asbestos inspections ensure you're compliant with state and federal regulations while helping to guide you through the confusing and often complicated process of asbestos removal and building demolition.  Our mold testing services not only identify fungal problems but also offer solutions, direction, and protocols to properly remediate the mold.  Our inspectors have past experience managing hundreds of remodels or projects which included asbestos abatement, mold remediation, methamphetamine decontamination, and much more.   However, because we do not perform abatement or remediation services, our clients receive unbiased and impartial consulting.  Whether it be a typical home inspection or you need testing for asbestos, lead paint, mold, methamphetamine, or radon, our inspectors will ensure you and your most valuable asset is our number one priority.  We take pride in helping you maneuver through these challenges.  
SERVICES
Home Inspections
Before you move into a new house, you should get a detailed home inspection. In some cases, your mortgage lender requires it. A home inspection can reveal flaws that are not immediately apparent to buyers.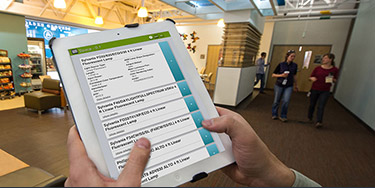 Asbestos Testing
Asbestos is dangerous and inhaling these dangerous fibers can cause lung cancer and disease. It is common for walls, ceilings, floor tiles, and many other materials to contain asbestos. Asbestos testing is recommended and often required for every building type, including homes and commercial businesses.  Regardless of the age of the structure, there is a risk of asbestos being present.
Environmental Testing
Did you know that environmental hazards plague four out of five homes in the United States? Some well-known environmental hazards are radon, asbestos, mold and lead. Homes and businesses can also be contaminated by methamphetamine and tobacco smoke.
---
Very detailed inspection. Always available. Highly recommend.
They got back to me quickly when I made an inquiry. They were able to fit me in quickly and at a convenient time when I scheduled an inspection. They were very thorough and professional and answered all my questions. Their price was better than another company I compared.
Jonathan at Aerolite did an excellent job inspecting our house. We were able to schedule it just a few days after first reaching out. Jonathan was very thorough with the inspection as well as documentation of his findings. He gave us plenty of time during the walkthrough to explain to us what he found and helped by identifying how critical the findings were and suggestions around possible fixes, costs, timelines.Additionally, Jonathan was able to rush the methamphetamine results as we only had a few business days before due diligence ended.We highly highly recommend Jonathan/Aerolite for your inspections!
Nothing but good to say about Aerolite. They were thorough on the home inspection and were able to complete it on a deadline. Would recommend them to anyone.
Jonathan did my home inspection and was extremely thorough! He caught quite a few issues from the little details to the big ones that could cause trouble down the road if not addressed. He was also able to answer my questions extensively and provided a lot of information to help me be more prepared to follow up with the seller. Also provided a very detailed report that documented everything, he was amazing to work with! I would absolutely go with Aerolite again for future inspections, they have my trust.
very Professional and great detailed inspection on my new house.
I've used this company many times over the past few years. They are always prompt, prepared, efficient and extremely detail-oriented. They have saved me from a couple of very large purchase mistakes. And, they've given me the confidence I've needed to understand a property. They are the best value for the money...I will continue to use them. Highly recommended!
Jonathan was very thorough and helpful. He was very knowledgeable and gave great advice. Highly recommend!
Jonathan from Aerolite was great. He was able to do the inspection on a home we're buying the same week. He was very thorough and walked us through the house and explained all of his findings. Would definitely recommend!
Great experience with Jonathan. Very thorough and professional. East to work with and very responsive!
‹
›
REASONS TO WORK WITH US
Honest
Aerolite Consulting inspectors pride themselves in being honest and trustworthy. You not only can be confident that you'll receive an accurate home inspection and asbestos test, but you'll feel comfortable having us in your home.
Experienced
In addition to being general contractors, we have years of experience performing home inspections and asbestos inspections for homes and commercial businesses in Utah. We are adept at providing cost-effective solutions for lead testing, radon testing, mold testing, meth testing, asbestos testing, and more.
Thorough
Whether it's climbing through your attic or crawling through dirty crawlspaces, Aerolite Consulting home inspectors and asbestos testing experts offer a level of service that can't be matched. We recognize the trust and financial investment you are putting in us and we take it very seriously that we provide a completely thorough environmental inspection.
Courteous
We are a family oriented company and our goal is to ensure each of our clients is treated the way we would want our families treated. Common courtesy isn't always so common in the home and environmental inspection industry, but Aerolite Consulting recognizes that we are in a service oriented business, so we always deliver full and courteous service when we provide home inspections and asbestos testing.
---
Detailed
Along with our thorough home inspections and asbestos inspections for Utah homes and businesses, you'll also receive quality reports that are typed with documented photos. Our inspections and reports are done in a manner that is easy to understand and have applicable information.
Helpful
While Aerolite Consulting offers onsite home inspections and asbestos testing in Utah, we also love to consult and give advice and knowledge whenever questions arise. Call or email us with any questions regarding your home or business or what we do.
Prompt
Aerolite Consulting inspectors recognize that just like us, you have a busy life and we strive to waste as little of it as possible. When we set an appointment for a home inspection or asbestos inspection, we are on time.
Discreet
All personal and home inspection and asbestos testing information is kept extremely confidential with Aerolite Consulting. You can rest at ease knowing that Aerolite Consulting is your inspector.