Utah Home, Business and Environment Inspection Company
Many homeowners have experienced sub-par home inspections that left them wanting more as well as  questioning the value they received from the inspector. This is true for not only home inspections but also environmental testing for asbestos, lead paint, mold, methamphetamine, and radon.  It can be difficult to distinguish between the many companies that offer these services.  This is why Aerolite Consulting offers a new breed of inspector: professionals certified to perform home inspections as well as testing for asbestos, lead paint, mold, methamphetamine, and radon.   With years of experience in these and many others fields, you'll know you're safe hands. 
Aerolite Consulting offers a hands-on approach to home inspections, not just a fancy report.  We identify problems and then offer solutions to remedy these.  Asbestos inspections ensure you're compliant with state and federal regulations while helping to guide you through the confusing and often complicated process of asbestos removal and building demolition.  Our mold testing services not only identify fungal problems but also offer solutions, direction, and protocols to properly remediate the mold.  Our inspectors have past experience managing hundreds of remodels or projects which included asbestos abatement, mold remediation, methamphetamine decontamination, and much more.   However, because we do not perform abatement or remediation services, our clients receive unbiased and impartial consulting.  Whether it be a typical home inspection or you need testing for asbestos, lead paint, mold, methamphetamine, or radon, our inspectors will ensure you and your most valuable asset is our number one priority.  We take pride in helping you maneuver through these challenges.  
SERVICES
Home Inspections
Before you move into a new house, you should get a detailed home inspection. In some cases, your mortgage lender requires it. A home inspection can reveal flaws that are not immediately apparent to buyers.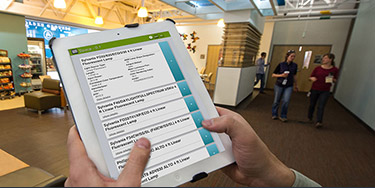 Asbestos Testing
Asbestos is dangerous and inhaling these dangerous fibers can cause lung cancer and disease. It is common for walls, ceilings, floor tiles, and many other materials to contain asbestos. Asbestos testing is recommended and often required for every building type, including homes and commercial businesses.  Regardless of the age of the structure, there is a risk of asbestos being present.
Environmental Testing
Did you know that environmental hazards plague four out of five homes in the United States? Some well-known environmental hazards are radon, asbestos, mold and lead. Homes and businesses can also be contaminated by methamphetamine and tobacco smoke.
---
We've worked with Jonathan at Aerolite Consulting twice now, and he has demonstrated outstanding professionalism and expertise. Jonathan's reports are easy to understand, and he was thorough and friendly while walking through the inspection highlights with us. He also responded quickly to questions and provided invaluable input. I recommend him highly.
Aerolite came highly recommended to us for a home inspection~ we contacted several inspectors and Jonathan's rates were competitive and fair and he was extremely quick to respond and to get us scheduled- accommodating our need for a quick inspection due to a short due diligence. The inspection was thorough and exceeded our expectations with an extremely detailed report. He was very kind and easy to communicate with during our walk through. When we had any further questions or inquiries he was quick to respond and explain- both during the walk through and after. We highly recommend Aerolite and WILL be using in the future for any consulting and inspection needs. Thanks Jonathan!
Very thorough, answered all my questions! Thanks Jonathan
Jonathan is very professional and responsive. We were able to schedule an inspection within days. He sent us a full findings report the same night as our home inspection.
Jon provided a comprehensive report during an inspection for our first home. He provided great insight into the construction and was patient and attentive when discussing concerns relating to the home. Would definitely work with him again.
We have used Jonathan at Aerolite for two home inspections and received the most exceptional service! His attention to detail and report of findings were exactly what we needed to know. Also, our real estate agent who has been in the business for many years said Jonathan was the most thorough inspector he has ever worked with. I'd recommend Jonathan and Aerolite to anybody!
We have used Jonathan's home inspection services three different times and each time he has done a thorough, careful and professional job. Highly recommend
Jonathan was great to work with! He was very thorough and willing to explain everything from the inspection in detail without us feeling rushed. He gave honest opinions about some of the problems with our potential home as well as ways they could be addressed. He was also very helpful in referring me to professionals to help with some of the repairs we needed. Would recommend!Update: Just used Jonathan again for a new home inspection. Again, he was very thorough and helpful in understanding what issues would need to be addressed, while being very easy to get along with.
As a first time home buyer, the inspection process can be intimidating. John at Aerolite was very thorough with his inspection and took the time to explain any issues that came up with the house in detail. I also appreciated the detailed and easy to ready report I received after the inspection. Super friendly and professional all around, I would highly recommend!
Simply the best. Very thorough. We have dealt with him on two separate inspections--both as sellers and buyers. If you want to have a clear and complete inspection, Jonathan is your guy. He found the most minute issues and gave us good advice on what the likely explanation was and how much of an issue it was likely to be. Absolutely could not recommend him enough.
‹
›
REASONS TO WORK WITH US
Honest
Aerolite Consulting inspectors pride themselves in being honest and trustworthy. You not only can be confident that you'll receive an accurate home inspection and asbestos test, but you'll feel comfortable having us in your home.
Experienced
In addition to being general contractors, we have years of experience performing home inspections and asbestos inspections for homes and commercial businesses in Utah. We are adept at providing cost-effective solutions for lead testing, radon testing, mold testing, meth testing, asbestos testing, and more.
Thorough
Whether it's climbing through your attic or crawling through dirty crawlspaces, Aerolite Consulting home inspectors and asbestos testing experts offer a level of service that can't be matched. We recognize the trust and financial investment you are putting in us and we take it very seriously that we provide a completely thorough environmental inspection.
Courteous
We are a family oriented company and our goal is to ensure each of our clients is treated the way we would want our families treated. Common courtesy isn't always so common in the home and environmental inspection industry, but Aerolite Consulting recognizes that we are in a service oriented business, so we always deliver full and courteous service when we provide home inspections and asbestos testing.
---
Detailed
Along with our thorough home inspections and asbestos inspections for Utah homes and businesses, you'll also receive quality reports that are typed with documented photos. Our inspections and reports are done in a manner that is easy to understand and have applicable information.
Helpful
While Aerolite Consulting offers onsite home inspections and asbestos testing in Utah, we also love to consult and give advice and knowledge whenever questions arise. Call or email us with any questions regarding your home or business or what we do.
Prompt
Aerolite Consulting inspectors recognize that just like us, you have a busy life and we strive to waste as little of it as possible. When we set an appointment for a home inspection or asbestos inspection, we are on time.
Discreet
All personal and home inspection and asbestos testing information is kept extremely confidential with Aerolite Consulting. You can rest at ease knowing that Aerolite Consulting is your inspector.